Unser innovatives Custom Reef Supply ist ein hoch effizientes, auf jedes einzelne Becken angepasstes und maßgeschneidertes Versorgungssystem, das auf organischen und anorganischen Komponenten basiert. Somit ist die bestmögliche Aufnahme und Nutzung aller Elemente für alle Tiere im Aquarium gesichert.
Jedes Riffaquarium weist einen unterschiedlichen Verbrauch von allen Mengen- und Spurenelementen auf. Somit ist es bisher oft notwendig anhand von Ergebnissen aus ICP Analysen die Konzentration einzelner Elemente im Aquarium händisch mit Hilfe der passenden Einzelelemente anzupassen.
Diese Anpassung übernehmen gerne wir in unserem Custom Reef Supply für euch. Anhand eurer vorliegenden ICP Analyse passen wir jedes einzelne Versorgungssystem maßgeschneidert auf euer Aquarium ganz individuell an. Neben der Zeit- und Geldersparnis hat diese Anpassung des Systems somit den essentiellen Vorteil einer sehr schonenden und gleichbleibenden Anpassung aller Elemente ohne eventuelle Überdosierungen durch händisches Anpassen.
Wir haben dein Interesse geweckt und du möchtest unser Custom Reef Supply nutzen? 
Fülle doch einfach unseren Individualisierungsbogen aus und sende ihn an uns ab: 
Custom Reef Supply Individualisierung
Anhand deiner Angaben wird von Anfang an ein Rezept mit einer groben Richtung der einzelnen Elementkonzentrationen speziell für dein Aquarium entworfen.
Wir melden uns dann zur Besprechung weiterer Details bei dir zurück, sodass du ganz genau weißt, wie wir gemeinsam mit dir die optimale Elementzusammensetzung in deinem Aquarium erreichen möchten.
In 6 Schritten zu deinem individuellen Versorgungssystem
Schritt 1: Beckenvorstellung
Du füllst einen kurzen Fragebogen, nach Möglichkeit mit angehängtem Bild deines Beckens aus.
Schritt 2: Planung deines Versorgungssystems
Wir planen ein an dein Becken angepasstes Versorgungssystem
Schritt 3: Herstellung & Versand zu dir nach Hause
Die Herstellung und der Versand erfolgt ganz automatisch.
Schritt 4: Einstellen deiner täglichen Dosiermengen
Du musst lediglich die Dosiermengen der Lösungen für Karbonathärte, Calcium und Magnesium wie gewohnt in deinem Becken einstellen.
Schritt 5: ICP Analyse & Versand der Ergebnisse an unser Labor
Es ist absehbar, dass dein Custom Reef Supply Lösungen noch für etwa 14 Tage ausreichen? Sende eine ICP Analyse ein und lass uns die Ergebnisse zukommen.
Schritt 6: Erhalten deines exklusiv angepassten Custom Reef Supply
Wir erstellen anhand deiner eingesendeten ICP Ergebnisse ein speziell angepasstes Produkt exklusiv für dein persönliches Aquarium. Elemente die im Starterset nicht in optimaler Konzentration vorlagen, werden somit automatisch und schonend in deinem Aquarium angepasst.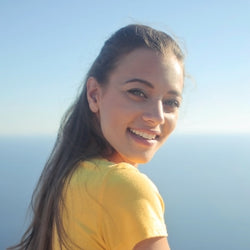 Caro W.
I have been using the CRS from Seawater Solutions for 6 months and it is fantastic. The new canisters are delivered quickly and automatically as soon as you send the water analysis results. Tiptop!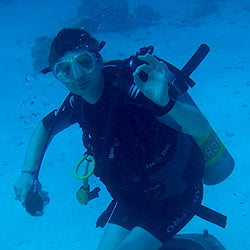 Andy B.
The Seawater Solutions team is always there to help and advise. The CRS supply system is great. Finally, everything is perfectly coordinated and my aquarium shines more beautiful than ever :)
.